Temporary Broadband Singapore

Found the perfect location for your hybrid video conferencing event but unable to get temporary broadband installed in time? We provide high fault tolerant internet rental for events at only $950 per day. Available on short notice. No approvals for cable installation required by building owners.
If you have experienced perfect connection during testing but when the crowd turns up on Zoom or Microsoft Teams or Webex, calls get all jittery during the actual event, then this is the solution for you. 
Add extra bandwidth or failsafe to important video conferencing events at hotels or event sites with our temporary broadband rental solution.
This is designed to provide reliable connectivity throughout the day whatever you throw at it so that you can go about your event with peace of mind. Never over heating like small portable hotspots. This is the type of industrial strength reliability that powers many live streaming and video conferencing events.
Temporary Broadband Case Study
You are right there is absolutely no replacement for a hard wired network connection. But what comes close is our temporary broadband solution when it comes to running video streaming or video conferencing events. Wifi will reach a congestion point similar to how in a noisy room everyone talks, you will find yourself asking people to repeat what they say. This slows down the wifi network with Re-Transmissions.
Our temporary broadband solution allows you to connect multiple laptops via a wired connection. This bypasses the issue of wifi congestion experienced with conventional wifi hotspots. So if you experience choppy or lagging video conference calls in your hybrid event, this is the solution. Rent this and never have to risk a bad video conferencing experience for your event.
In a recent set-up for one of our customer, the location had free wifi wireless@sg but when connected, the video was jittery and stopped every few seconds. Our customer also connected to a hotspot via wifi. The solution was only solved when our customer connected via network cable to our internet box then everything went smoothly. Our technical team was on site to set up and ensure internet was smooth for the event, the result was a happy customer and smooth event.  
We have deployed our temporary broadband solution successfully for thousands of live streaming and video conferencing events so you can be assured of seamless internet with our cost effective industrial strength solution. We are available 24/7 so contact us anytime. We would be more than happy to assist you.
Rent Temporary Broadband in Singapore for Events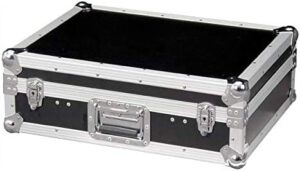 Rent Temporary High Speed Internet
$950/Day
(No GST charges)
Live streaming an event or doing a hybrid event with video conferencing but the hotel or venue doesn't have reliable internet? We have the solution for you. Connect up to 8 video conference laptops reliably with network cables for your hybrid event.
Temporary Broadband Use Cases
Fast & Seamless Temporary Broadband Rental in Singapore
Looking for fast and reliable internet for your hybrid and video conferencing event? Let us help with that. We are only a text message away.
Get your internet delivered and set up on time without worrying about punctuality.
WhatsApp us anytime. We are more than happy to be able to assist with your event.
Our engineers are experienced with network setups for video in real world scenarios. 
Prices are the best value for what you get in terms of quality and reliability.
Free delivery, Setup AND collection
Free delivery, setup and collection. Never have to worry about logistics with us.
We are only a WhatsApp or phone call away for all your internet rental needs.